Libon - International calls 🌍📞
4.40
Make International Calls at Nominal Rates
Do you have relatives living in foreign countries? Would you like the chance to call them via your phone without having to pay high calling rates? If yes, then this app can help you make international calls and talk with your relatives no matter where in the world they are. Libon – International Calls is a useful app that allows you to make calls to people living in different parts of the world at amazingly low rates. It offers minutes to you that can be used for calling international numbers. You need to buy the minutes of the country whose number you want to reach. These minutes are available at very low rates and don't have an expiry date. Although it is very useful, this app requires access to personal information and can be a potential threat to your privacy.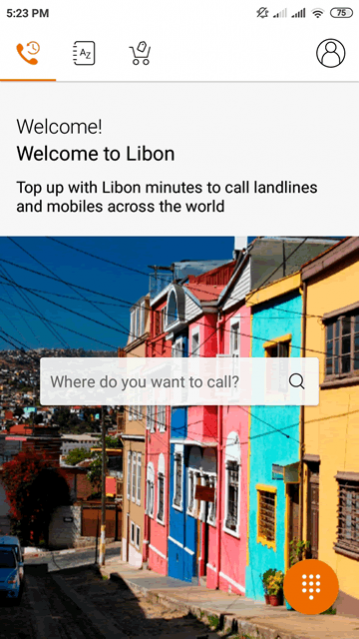 Libon – International Calls has a user-friendly interface that makes it easy to interact with this app. Moreover, the layout of this app has been intuitively designed too. You can navigate the app with consummate ease. On the home screen, you will find a dial pad that you can use for dialing any international number. You can press any number directly using the dial pad or find it from your phone's contacts list. All your contacts will be uploaded to the app upon download. However, do keep in mind that you need to buy the minutes of the country to which the number belongs before making the call. There are multiple packages available for minutes. You can select any one of them depending on your consumption. The calling rates differ for different countries.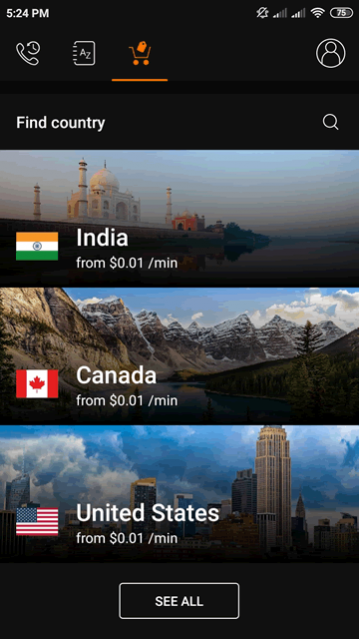 The international calls you get to make using Libon can't be made without having an internet connection. You need to have a reliable connection if you want to make the call. However, it isn't necessary for the number you are calling to have an internet connection or even the app downloaded on their phone. You can call your relative in a foreign land without them having this app. Do keep in mind that you need to register your number before making any calls using Libon. The registration process is a simple one, though. You just need to enter the phone number that you would be using to make the international calls. The app is going to send a verification code to that number via SMS to verify and register it.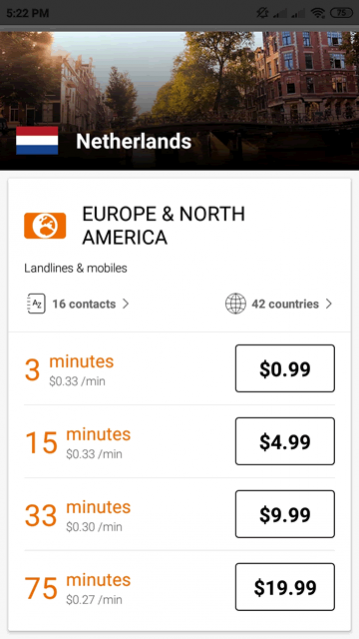 Libon – International Calls offers you per second billing. This feature is provided to the people so that they can remain in control of their consumption. You will only be charged for the exact time you spent talking during any of your international calls. So, if you spent 2 and a half minutes on the phone, you will be charged for 150 seconds and not the full 3 minutes. Thus, you get more out of the talk time that you get when purchasing minutes of any country on the Libon. You are offered lots of customization options in this app too. These options can be accessed from the Settings menu.
Features:
User-friendly interface
Intuitive design and layout
Make international calls from your phone
Very low calling rates for various countries
Purchase minutes for any country of your choice
Stay on top of consumption with per second billing
No expiry date for purchased minutes
Conclusion:
Libon – International Calls is an app that is aimed at people who have relatives or friends living abroad and they want to reach them via phone. It provides them the opportunity to make international calls at nominal rates. It is an excellent app to have on your phone if you want to get in touch with your loved ones in foreign countries and aren't concerned about your privacy.
---
Add a review
Tell us your experience with
Libon - International calls 🌍📞
4.40
RELATED PROGRAMS
Our Recommendations
---
---
---
---